PHOENIX – Every once in a blue moon an amazing soul comes along who is a true connector in a community. Jonah Foree (Ikonoklast, Goth Brooks, HARDWIRE) was not only a multi-talented artist but also had the kind of heart that brought people together.

Foree approached Natasha "Tash" Cox from AL1CE and Mankind is Obsolete with lyrics that he imagined her voice on in the year AL1CE was formed, 2011.

Foree was admitted to the hospital on November 5, 2021, and sent home at the end of January 2022 when another surge of COVID-19 hit the hospitals. On February 17, he passed away surrounded by loved ones.
Jonah Foree's Obituary |
Foree Family GoFundMe
Jonah Foree

(July 12, 1979 – February 17, 2022)
"Drown" Lyric Video –
lyrics by Jonah Foree
In honor of Foree, AL1CE put together the music and a lyric video that feature pictures taken by talented AZ photographers who capture special moments that exemplify Foree's beautiful spirit.
The proceeds for the digital sales of the song will be donated to the Foree family to help them with their loss:
Buy the Song Here
---
Jonahcoplyse – Memorial Show in Mesa, AZ
"Drown" will be performed at the Jonahcolypse show at the celebration of the life of Jonah Foree and benefit for his family at Nile Theater tomorrow, March 26th.
There will be a raffle that will go towards helping out Jonah's family as well through this terrible time.

Tickets are only $10 & you can grab one now or at the door.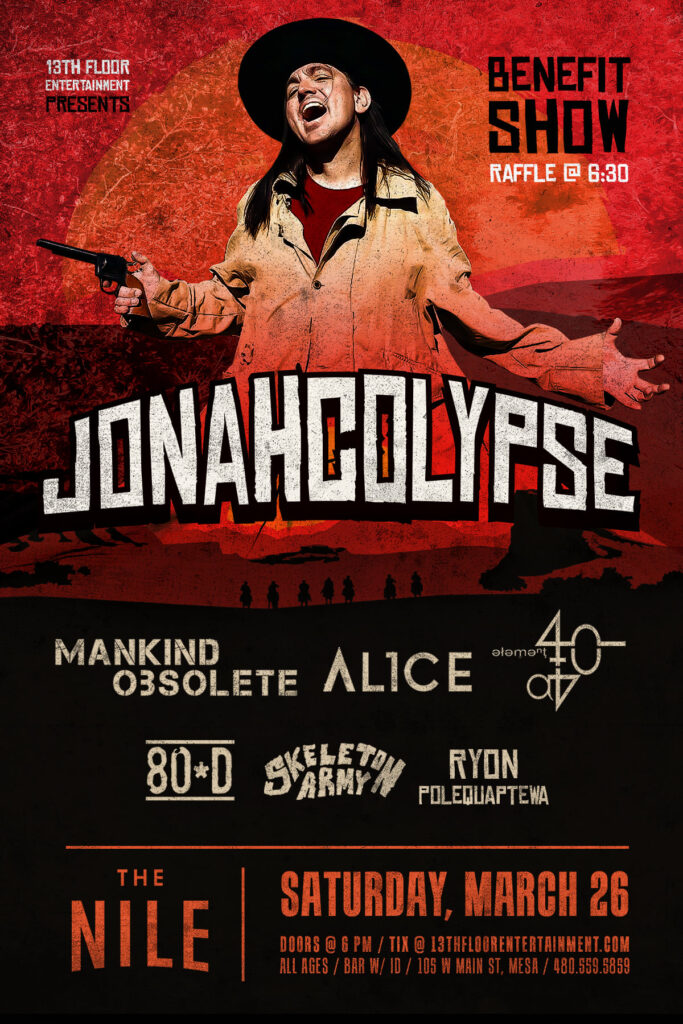 ---
Here is a message from Tash that goes into detail about how this song came about:
"When I found out about Jonah's passing, I went through every message we had exchanged, remembering this amazing person I was so lucky to call a friend and someone I admired and respected deeply. One of the things we bonded over was our shared love of words as lyricists. Jonah was a true poet through and through with a beautiful heart to match. In the year that AL1CE formed, he sent me lyrics that he heard my voice on.

I think one of the mysteries of art is that sometimes an artist can tap into a message that transcends time. Somehow his words feel like he was speaking directly to us now. In the weeks that have followed since Jonah passed, I am reminded of the gift that music is and how healing it can be.

Jonah left us a gift to help us process his passing, and while it was really emotionally hard to sing it for the recording, I'm also so grateful to have had this song to create. AL1CE made the music around Jonah's beautiful words in honor of our dear friend that we'll be performing at his memorial show this Saturday. The proceeds of the song will go to his family with all our love."
AL1CE online: